Aug 2 – Happy Birthday Dick Crook!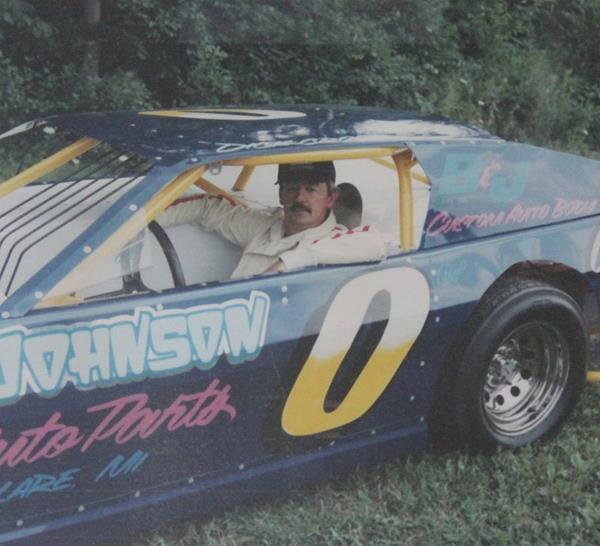 Join us this Friday, August 2 for the Dick Crook birthday celebration! We will have a full show of B-Mods, Pro Stocks, Hobby Stocks, 4 Cylinders and Mini Wedge.
Mt. Pleasant Speedway will honor a man who nurtured the track for 18 years. Dick and Betty Crook owned and operated the Mt. Pleasant Speedway together for 18 years until Dick passed away at the age of 55 on September 24, 2004. Betty and Mario took over keeping Dick's dream alive. Dick started racing at 17-years-old. Early on in his driving career he raced for Bill Wilkie and then for Ed Johnson. He eventually bought and raced his own cars all over the state of Michigan. Dick and son Mario shared a Modified towards the end of Dick's racing career. Mario drove it Friday nights at Mt. Pleasant Speedway and Dick drove it Saturday nights at Merritt.
Mini Wedge: Thanks to Mt. Pleasant Automotive the Mini Wedge drivers will have a chance to win a new motor. Participating drivers names will be put in a hat and winner will be drawn. Also, feature winners will receive $10.00 in concession dollars to use at the Mt. Pleasant Speedway concession stands. 2nd place on down will receive $5.00.
For the B-Mods, Pro Stocks, Hobby Stocks, 4 Cylinders - race winners will take an envelope. Could have from 20 dollars to 50 dollars or maybe 5 gallon race fuel. Feature winners get an embroidered regulation size checkered flag.
Main Grandstand Tickets:

Adults: $12; Sr. Citizens (65+): $10; Kids (6-10): $6; Children 5 and under free; College students with ID: $10

Family Pass 2 adults and 2 kids: $28
Gates Open: 5 p.m. * Races Begin: 7:45 p.m.
See you there!